Cuzzos Publishing and Media LLC is a team of 2 cousins, Vernon Gibbs II and Steve Gray (hence the clever name). 2 cousins who wanted to make some fun content that showcased their sense of humor and their love of drawing. It started with fun Youtube Videos as Captain Vernon and coolminivandad and ultimately led to a 3-year journey culminating in their first children's book, a 36 page fully-illustrated adventure titled When Good Fruit Goes Bad.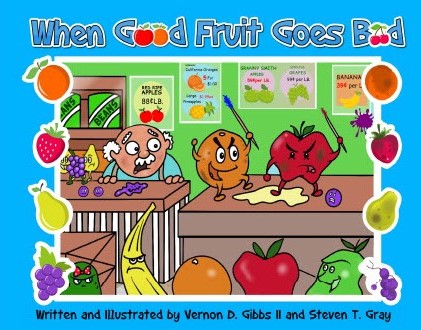 Watch the animated trailer here: https://youtu.be/qBOGvXzzSOc and pick up your paperback copy at a number of online sellers including AMAZON, INDIEBOUND and many more
Inspired by an incident Vernon had with his son Justin several years ago, When Good Fruit Goes Bad is a story about friendly neighborhood grocer Hank Huckleberry, who loves to sell only the freshest fruits and veggies to his customers. But when some bad fruit decide to take over his store in protest, Hank, with the help of his good friend Sarah Sweets, finds a way to make the fruit happy again. It is a story about finding new and exciting ways to eat healthy, but more importantly, it is about knowing your worth and that you have value, despite some bumps and bruises that might keep you from looking and feeling "perfect". When Good Fruit Goes Bad is about seeing one's value, even if you have to work a bit harder to find it in yourself and others and the book's lessons can be used as a starting point for parents, guardians and educators alike to start discussions around wellness of both body and mind, speaking up for yourself, caring about the health of others, and much more.
Their second project, a fully-funded Kickstarter children's Christmas book titled, I'm Dreaming of a Brown Christmas is available on Amazon and other online sellers in paperback.
-For hardcover, please go to our Shopify Store for signed copies.
-Regular unsigned hardcover copies can be purchased at Oakiebees .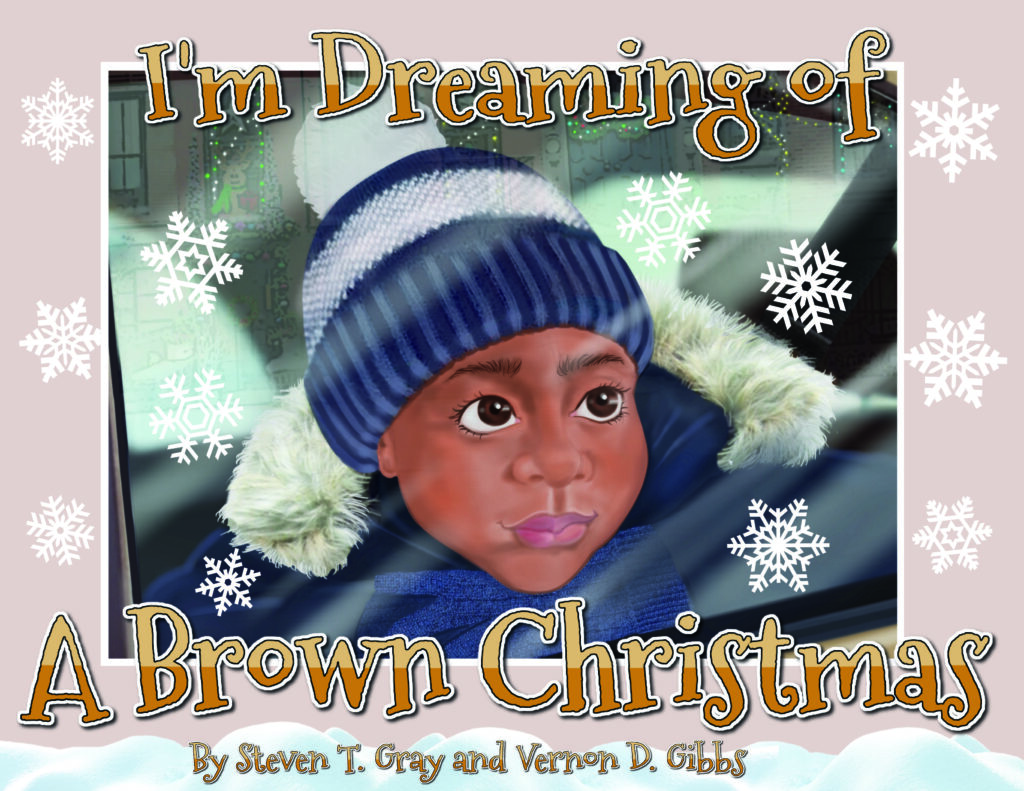 About Vernon and Steve: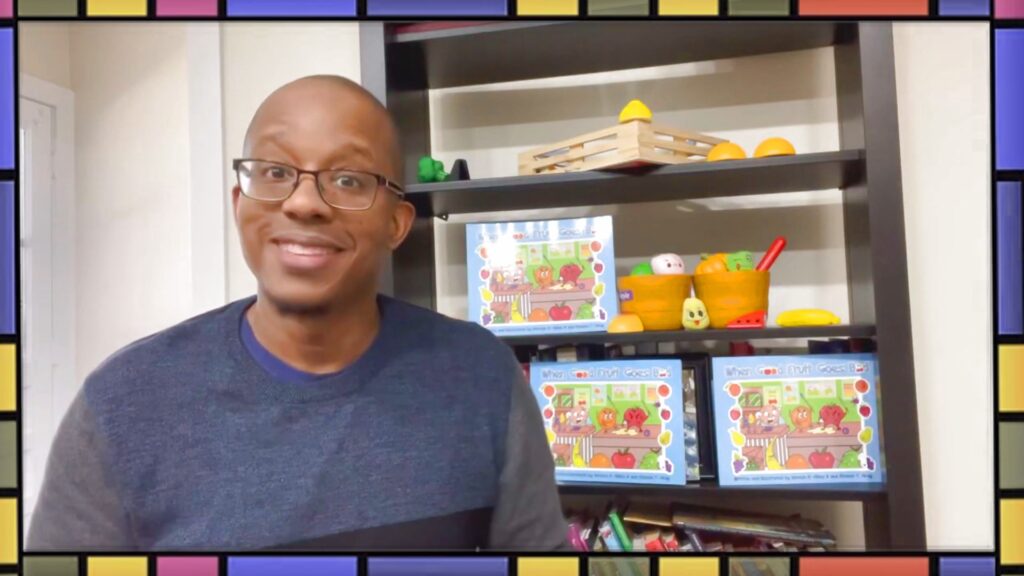 Vernon D. Gibbs II has been a stay-at-home dad since 2015, having spent his years before working in marketing and most recently at his alma mater Columbia University, where he earned his BA in Architecture in 2000.  "When Good Fruit Goes Bad" is his first children's book.  He has 7-year-old boy/girl twins and a 9-year-old son and his wife is an MD and works in child mental health. 
He writes for a number of online websites including Families of Multiples , City Dads Group, and the Washington Post.  You can find a full listing of his past articles here. He also likes to act silly and teach lessons around science and technology as Dr Professor and Captain Vernon on his YouTube Channel coolminivandad . 
You can follow him on Instagram @coolminivandad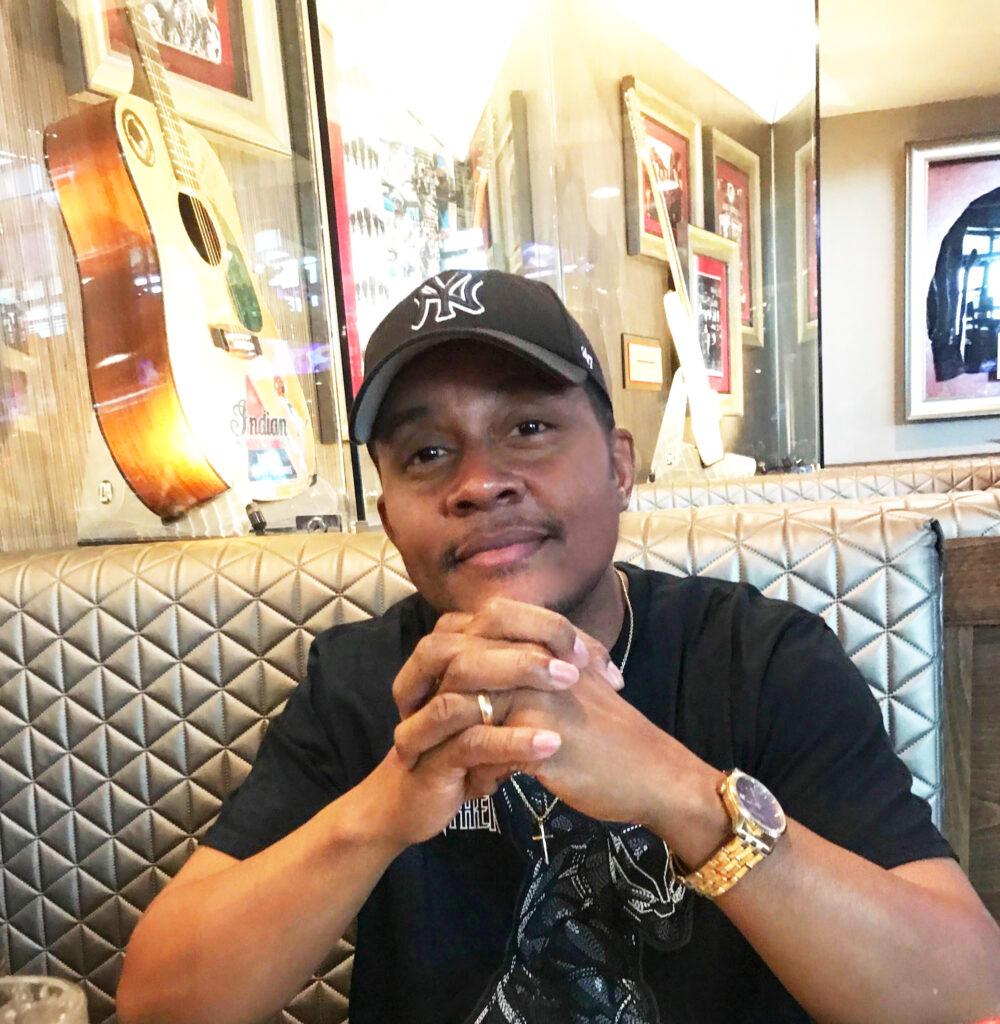 Steven T. Gray is a visual artist and illustrator living in Raleigh, North Carolina. He attended The School of Art and Design in New York. In addition to children's book illustration, he has created commissioned artwork ranging from traditional portraiture, animation, cartooning and logo creation for individuals, organizations and businesses.
You can see examples of his art, music and animation at
https://www.behance.net/gallery/80527781/Steve-Gray-Illustrator-Animator-Digital-Artist